We're putting the finishing touches to the course
About the teacher
We have joined forces with Charly Schwarz (@charly_schwarz) to produce this course!
After growing up in Luxembourg Charly moved to Innsbruck (Austria). The surrounding mountains woke his love for photography and so he decided to make a living out of it. Capturing the outdoors became one of his biggest passion besides food and people photography.
He also enjoys creating content for social media for which he has grown a significant fanbase on TikTok™ and Instagram™.
What you can expect from the course
Learn how to film yourself. Charly will teach you:
Which camera to use depending on many factors
In which formats you should film
How to use daylight to your advantage
How to create the perfect lightning
What Shutter is
How to record your audio properly
and much more…
The course will be in German with English subtitles.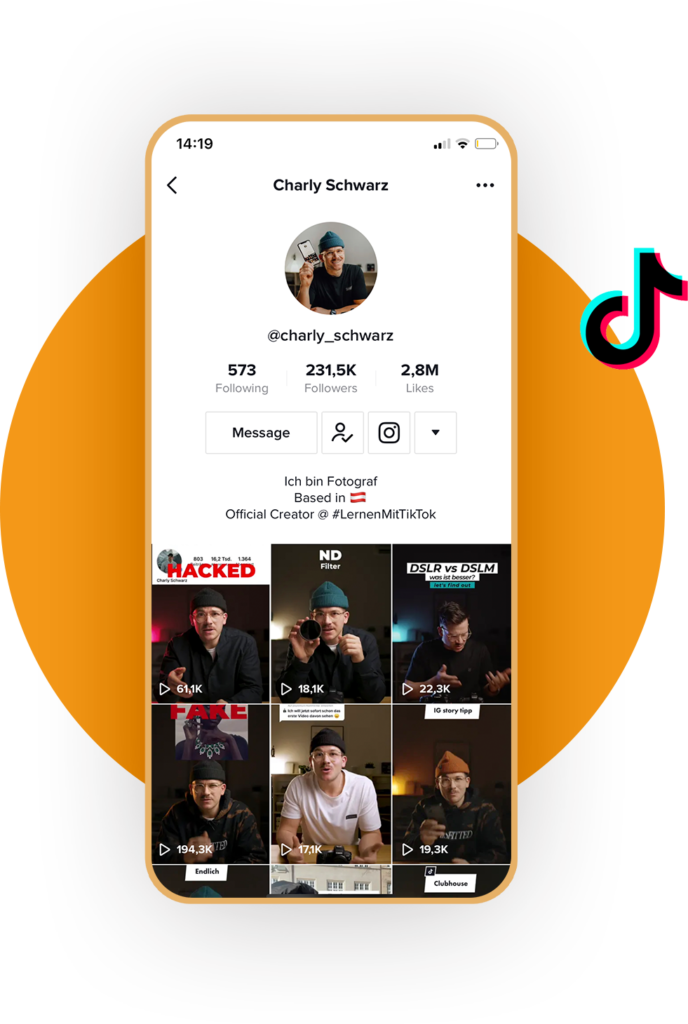 About Instructor
Login
Accessing this course requires a login, please enter your credentials below!